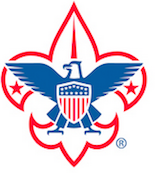 The Boy Scouts meet Monday evenings from 6:30-8:00 p.m. in the gym and Fellowship Room at St. John Lutheran Church. All Boys are welcome!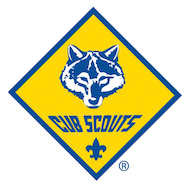 All boys of St. John in grades K-5 are welcome to join the Cub Scout program. Pack 75 participates in all areas of scouting: character development, citizenship, fitness and our relationship with God in the church award programs. Scouting emphasizes that "doing your best" and improving and growing from your efforts is the goal.
Scout News / September 2023
Cubs and their families had two fun events in August: movies at a drive-in theater and a hike at Camp Lakota. Fleo's Flicks in Edgerton showed both "How to Train Your Dragon" and "The Great Outdoors, enjoyed by all. Later in the month, Cubs invited a non-scout friend to the hike. This month weekly meetings will once again begin. In addition, an overnight camping experience at Camp Lakota is on the agenda as well.
Duty to God is a fundamental principle in Scouting and is reinforced through the Scout Oath and Scout Law. Thus, the Pack leadership encourages all Cubs to complete their age-appropriate religious award. As a result, the Pack recently was presented with the Lutheran Recognition of Excellence for 2023 by meeting a number of required criteria.
The Troop, as it does every year, attended Summer Camp at Lakota.A number of merit badges and advancements were completed while having a number of challenging and enjoyable experiences. The Troop was also awarded the Golden Spoon Award for its Banana Spice Dutch Oven dessert.To recognize individual accomplishments, a Court of Honor was held in August. Movies at a drive-in theater (Fleo's Fllicks in Edgerton), bicycling in Oak Openings and a hike with the Cubs at Lakota were also on the agenda.
Members of both the Pack and Troop will begin selling popcorn during the annual sale this month. Your support is truly appreciated as profits earned help support the units in providing character building programs.
Youth and adults are always welcome to attend Pack and Troop events to learn more about the program. Questions at any time can be addressed to Mike Saxton, Chartered Organization Representative, at 419-439-2079.