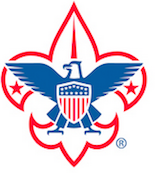 The Boy Scouts meet Monday evenings from 6:30-8:00 p.m. in the gym and Fellowship Room at St. John Lutheran Church. All Boys are welcome!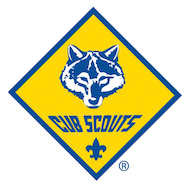 All boys of St. John in grades K-5 are welcome to join the Cub Scout program. Pack 75 participates in all areas of scouting: character development, citizenship, fitness and our relationship with God in the church award programs. Scouting emphasizes that "doing your best" and improving and growing from your efforts is the goal.
October 2022
After an overnight camping experience at Camp Lakota in September, Cubs look forward to excitement and fun in October. In addition to weekly meetings working on advancement activities, Cubs and their families will attend Family Fun Day & Family Overnight at Camp Lakota. Included will be archery, BB guns, climbing on the tower and fishing, among others. Later in the month, Pack members and families will attend a Halloween Party at a local residence. Time-period actors along with games and pumpkin carving will be featured. To top off the month, the Pack will have a float in the Halloween Parade.
A weekend camping trip to Port Clinton and South Bass Island is on the agenda this month. Troop members will also participate in the Chinquapin District Camporee at Lakota. The theme of the Camporee is "The Amazing Race" and will feature a number of demanding events while traveling around the Lakota World checking in with passports at stations and competing in skills, puzzles and teamwork.
Members of the Pack continue to sell popcorn during the Scouts BSA annual sale until the middle of this month. Your support is truly appreciated as profits earned help support the unit in providing character building programs.
Youth and adults are always welcome to attend Pack and Troop events to learn more about the program. Questions at any time can be addressed to Mike Saxton, Chartered Organization Representative, at 419-439-2079.