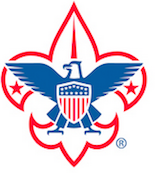 The Boy Scouts meet Tuesday evenings from 6:30-8:00 p.m. in the gym and Fellowship Room at St. John Lutheran Church. All Boys are welcome!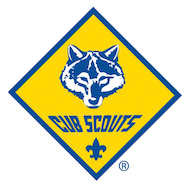 All boys of St. John in grades K-5 are welcome to join the Cub Scout program. Pack 75 participates in all areas of scouting: character development, citizenship, fitness and our relationship with God in the church award programs. Scouting emphasizes that "doing your best" and improving and growing from your efforts is the goal.
September 2020
Although the Pack swim at a local residence in August was cancelled due to coronavirus concerns, Cubs will begin meeting regularly this month in small groups while following proper safety guidelines. All look forward to a Halloween Party in October.
The troop recently went on a round-trip bike ride from Pontiac Park to Independence Dam. In addition, Scouts loaded and delivered newspapers for recycling from the garage at St. John. Enjoying ice cream at a local establishment was a fitting end for all their hard work. Plans to work on some merit badges and a day trip to a lake for some water fun are on the agenda. Caleb Zachrich's Eagle Project has been approved and the Troop will assist him with construction of a horse-washing station at Defiance County Fairgrounds.
Both the Pack and Troop are currently selling popcorn, an annual fundraising event for both. Monies earned help provide outstanding programs for the youth. Your support would be truly appreciated.
The Boy Scout Troop has for many years recycled newspapers as a conservation project. Anyone wishing to recycle newspapers can place them in the garage on the east side of the south parking lot. Money made from their sale is used to help pay Scouts to attend summer camp.
Youth and adults are always welcome to attend pack and troop events to learn more about the program. Questions at any time can be addressed to Mike Saxton, Chartered Organization Representative, at 419.439.2079.