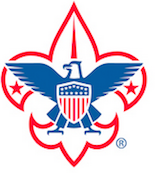 The Boy Scouts meet Monday evenings from 6:30-8:00 p.m. in the gym and Fellowship Room at St. John Lutheran Church. All Boys are welcome!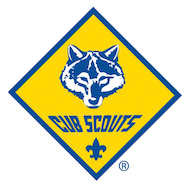 All boys of St. John in grades K-5 are welcome to join the Cub Scout program. Pack 75 participates in all areas of scouting: character development, citizenship, fitness and our relationship with God in the church award programs. Scouting emphasizes that "doing your best" and improving and growing from your efforts is the goal.
September 2021
After a busy summer with a variety of activities, including a Welcome Back Picnic in August, the Pack has now returned to its weekly schedule of meetings. Age-appropriate activities for Kindergarten through grade 5 are engaging, fun and include both inside and outside hands-on adventures. Completing various achievements results in the Cubs being properly recognized.
The Troop will be attending the Troop 360 Fall Camporee this month on the shores of Lake Erie. Camporee attractions include a ferry boat ride to spend all day on South Bass Island. Activities there include participation in the Put-in-Bay Historical Parade, a visit to the Nature Center, as well as tours of the island's agriculture, Perry's Monument and the historic caves.
Camping will be at Waterworks Park in Port Clinton where fishing and swimming will be available.
Both the Pack and Troop are currently selling popcorn, an annual fundraising event for both. Monies earned help provide outstanding programs for the youth. Your support would be truly appreciated.
Service to others is an important part of Scouting. Thus, among other projects, the Cub Scout Pack recycles pop tabs to support the Ronald McDonald House, which enriches the lives of children by providing comfort, care and support to families. Thanks to all who have dropped off the tabs in the large barrel in the St. John cafeteria!
The Boy Scout Troop has for many years recycled newspapers as a conservation project and last month delivered a load of newspapers for recycling. Anyone wishing to recycle newspapers can place them in the garage on the east side of the south parking lot. Money made from their sale is used to help pay for Scouts to attend summer camp.
Youth and adults are always welcome to attend pack and troop events to learn more about the program. Questions at any time can be addressed to Mike Saxton, Chartered Organization Representative, at 419-439-2079.