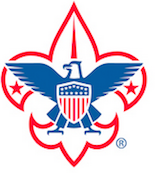 The Boy Scouts meet Monday evenings from 6:30-8:00 p.m. in the gym and Fellowship Room at St. John Lutheran Church. All Boys are welcome!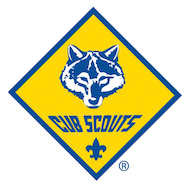 All boys of St. John in grades K-5 are welcome to join the Cub Scout program. Pack 75 participates in all areas of scouting: character development, citizenship, fitness and our relationship with God in the church award programs. Scouting emphasizes that "doing your best" and improving and growing from your efforts is the goal.
February 2023
After a thrilling Cubanapolis in January, Cubs will be celebrating Boy Scouts of America's 113th birthday this month with its annual Blue and Gold Banquet. Recognitions and advancements will be the focus, along with a Cross-Over when nine Webelos Cubs will transfer to the Boy Scout Troop. Cubs will also this month begin preparing their Pinewood Derby cars for the race in March.

The Troop competed in the Klondike Derby at Camp Berry in January and is exploring the possibility of a Polar Bear, a cold-weather overnight camping experience, this month. In addition, snow tubing at Mad River Mountain is being considered.
Scout Sunday will be held on February 12 at St. John. As such, both Cub Scouts and Boy Scouts will attend the 9:30 service in full uniform. "On my honor I will do my best to do my duty to God…" are the opening words to the Scout Oath. Reverent is one of the 12 points of the Scout law. Both are repeated at the beginning of each Scout meeting. Thus, Scouting reinforces having faith in God as part of the character development of our youth. Four Cubs will be receiving their religious award for completing the PRAY program, specific to each age group.

Youth and adults are always welcome to attend Pack and Troop events to learn more about the program. Questions at any time can be addressed to Mike Saxton, Chartered Organization Representative, at 419-439-2079.