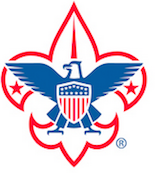 The Boy Scouts meet Monday evenings from 6:30-8:00 p.m. in the gym and Fellowship Room at St. John Lutheran Church. All Boys are welcome!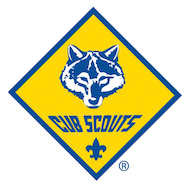 All boys of St. John in grades K-5 are welcome to join the Cub Scout program. Pack 75 participates in all areas of scouting: character development, citizenship, fitness and our relationship with God in the church award programs. Scouting emphasizes that "doing your best" and improving and growing from your efforts is the goal.
Scout News
June/July 2023
Summer provides a variety of fun and exciting activities for Cubs to enjoy. In June, members of the Pack and their families will be visiting either the Binder Zoo in Michigan or the Planetarium in Toledo. In addition, Cubs will enjoy loads of fun at the Rain Gutter Regatta and water games, an annual event, that will find them moving sailboats made from a kit down a water-filled rain gutter by blowing on the sails. Water games and a visit to the Bronson Park Splash Pad are also a part of the Regatta.
Cubs will be busy in July with both day camp and overnight camping opportunities. With the theme of Camp Lakota: The Final Frontier, Cubs will go from the future to the past.
In addition, a get together with activities at a local park and a join hike for new Cubs in August is on the agenda.
The Troop will be attending a week of summer camp at Lakota in July, as has been done for many years. Scouts will have an opportunity to complete a number of merit badges but also have time for a number of fun activities, including using the water slides, swimming, fishing, canoeing, kayaking and sail boating in Lake Glengary, sharpening their skills in shooting sports with rifles, shot guns and bow/arrows, making crafts, and practicing various scout skills to name a few. Leadership development is also an important aspect of summer camp.
Memorial Day weekend provided an opportunity for members of both the Pack and Troop to serve as flag bearers for the St. John Church services. Further, both units will participate in the city's Memorial Day observation at Riverside Cemetery. In addition, Scouts will be flagbearers for all July 4 services.
Youth and adults are always welcome to attend pack and troop events to learn more about the program. Questions at any time can be addressed to Mike Saxton, Chartered Organization Representative, at 419-439-2079.