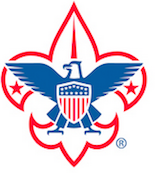 The Boy Scouts meet Monday evenings from 6:30-8:00 p.m. in the gym and Fellowship Room at St. John Lutheran Church. All Boys are welcome!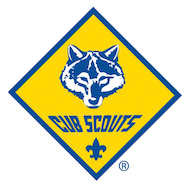 All boys of St. John in grades K-5 are welcome to join the Cub Scout program. Pack 75 participates in all areas of scouting: character development, citizenship, fitness and our relationship with God in the church award programs. Scouting emphasizes that "doing your best" and improving and growing from your efforts is the goal.
Scouting News
December 2022
After an exciting "Turkey Shoot" in November where Nerf guns were used to shoot at targets, the Pack will be presenting numerous awards to Cubs for their recent achievements this month. In addition, a Christmas celebration will be held with a variety of activities and plentiful snacks.
The Troop will be focused this month on planning and preparing for a number of winter activities, including the Klondike Derby that will be held at Camp Berry near Findlay, a Polar Bear overnight camping experience and skiing or sledding. In addition, members of the Troop will be working on rank advancement
Youth and adults are always welcome to attend Pack and Troop events to learn more about the p
rogram. Questions at any time can be addressed to Mike Saxton, Chartered Organization
Representative, at 419-439-2079.