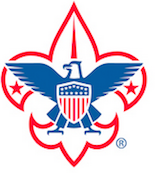 The Boy Scouts meet Tuesday evenings from 6:30-8:00 p.m. in the gym and Fellowship Room at St. John Lutheran Church. All Boys are welcome!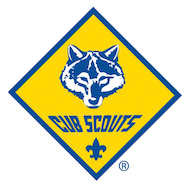 All boys of St. John in grades K-5 are welcome to join the Cub Scout program. Pack 75 participates in all areas of scouting: character development, citizenship, fitness and our relationship with God in the church award programs. Scouting emphasizes that "doing your best" and improving and growing from your efforts is the goal.
Scouting News – April 2020



March is traditionally the month where the Cub Pack holds its annual
Pinewood Derby.  This event allows Cubs to take a block of wood to shape
and paint/decorate as they desire, add wheels and axles, and race the car
down a track.  Unfortunately due to the COVID-19 virus, this event was
postponed and will be rescheduled at a later time.  An Easter Egg Hunt at
Camp Lakota is on the agenda for April.

Boy Scouts will be completing the Citizenship in the Nation merit badge,
one of the 12 merit badges required for Eagle, this month.  Plans to
attend the Chinquapin District Camporee at Camp Lakota in May 
have changed as the COVID-19 virus has cancelled that event.

The Cub Pack and Boy Scout Troop would like to thank all those who
attended its annual Soup and Sandwich Supper, one of the Lenten meals
served on Wednesdays.  Over 100 individuals were served and new 
this year was an opportunity to provide meals to several shut-ins.

Service to others is a very important part of Scouting.  Thus, both the
Pack and Troop participated in the annual Scouting for Food campaign, 
a national program of the Boy Scouts of America, in March.  
Over 400 items were collected by the Pack and Troop and brought 
to the St. John Food Pantry for distribution.

The Boy Scout Troop has for many years recycled newspapers as a
conservation project.  Anyone wishing to recycle newspapers can place 
them in the garage on the east side of the south parking lot.  
Money made from their sale is used to help pay for Scouts to 
attend summer camp.

Youth and adults are always welcome to attend pack and troop events to
learn more about the program.  Questions at any time can be 
addressed to Mike Saxton, Chartered Organization Representative, 
at 419-439-2079.