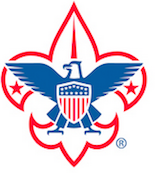 The Boy Scouts meet Monday evenings from 6:30-8:00 p.m. in the gym and Fellowship Room at St. John Lutheran Church. All Boys are welcome!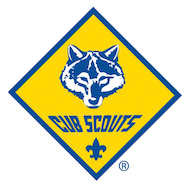 All boys of St. John in grades K-5 are welcome to join the Cub Scout program. Pack 75 participates in all areas of scouting: character development, citizenship, fitness and our relationship with God in the church award programs. Scouting emphasizes that "doing your best" and improving and growing from your efforts is the goal.
October 2021
Cubs and their families held an overnighter at Camp Lakota in September. A variety of activities including a nature hike as well as a visit to the Nature Center, gaga ball, a scavenger hunt, craft projects, an evening campfire with skits and songs and fishing in Lake Glengary were enjoyed by all. A religious service was held Sunday morning as well.
This month will feature, in addition to weekly Den meetings, a Halloween Party. Further, members of the Pack will have the opportunity to participate in the Cub Scout Family Fun Day & Overnight at Camp Lakota. Archery, BB guns, climbing on the tower and fishing are among the activities that will be available.
The Troop attended the Troop 360 Fall Camporee in September on the shores of Lake Erie. Camporee attractions included a ferry boat ride to spend all day on South Bass Island.
Activities there included participation in the Put-in-Bay Historical Parade, a visit to the Nature Center, as well as tours of the island's agriculture, Perry's Monument and the historic caves.
Camping was at Waterworks Park in Port Clinton where fishing and swimming was available.
This month the Troop will be attending the Chinquapin District Camporee at Camp Lakota. The theme of the camporee is Cooking Fun. There will be breakfast, lunch and dinner cooking competitions, with Scoutmasters having a dessert competition as well. Fun events include a Pancake Relay and a Blind Sandwich Making Contest. A Scout is reverent and therefore, chapel will be held on Sunday morning.
Both the Pack and Troop are currently selling popcorn, an annual fundraising event for both. Monies earned help provide outstanding programs for the youth. Your support would be truly appreciated.
The Scout Law states that a Scout is "…helpful, friendly, courteous, kind….." and thus, the Pack and Troop hosted Troop 229 of Winamac, Indiana on an overnight stay as it ventured to Medici Museum near Cleveland to view Norman Rockwell paintings. Many of Rockwell's paintings highlighted Boy Scouts.
Youth and adults are always welcome to attend pack and troop events to learn more about the program. Questions at any time can be addressed to Mike Saxton, Chartered Organization Representative, at 419-439-2079.