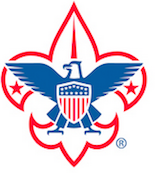 The Boy Scouts meet Monday evenings from 6:30-8:00 p.m. in the gym and Fellowship Room at St. John Lutheran Church. All Boys are welcome!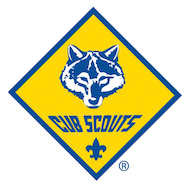 All boys of St. John in grades K-5 are welcome to join the Cub Scout program. Pack 75 participates in all areas of scouting: character development, citizenship, fitness and our relationship with God in the church award programs. Scouting emphasizes that "doing your best" and improving and growing from your efforts is the goal.
January 2020
Due to Defiance County recently being in COVID Red, indoor meetings of the Cub Scout Pack have been cancelled until further notice. Den leaders are currently providing activities virtually as well as by materials that can be picked up at a safe location. The Pack did hold a Christmas Drive-Thru where each Cub picked up a hand-made Christmas ornament, a "goody sack" and a personal compass for use in completing future achievements. Every Cub was also given a kit to build a Gingerbread House. Completed houses were then shared with others via zoom.
It is hopeful this month will bring an opportunity to meet in person once again. Weather dependent, a sledding party at the city reservoir is being planned.
The Troop has been working on map reading and knots to help prepare for the Klondike Derby that was to be held this month at Camp Berry. Unfortunately, a recent decision, due to COVID, was made to postpone the Derby until April, where adjustments will be made to the traditional format. Snow tubing and a Polar Bear, an overnight camping experience during the winter months, are being planned but flexibility in the schedule is necessary due to the virus.
Layne Neff passed his Eagle Board of Review in December and now has his name added to the long list of Eagle Scouts from Troop 75.
The Boy Scout Troop has for many years recycled newspapers as a conservation project and last month delivered a load of newspapers for recycling. Anyone wishing to recycle newspapers can place them in the garage on the east side of the south parking lot. Money made from their sale is used to help pay for Scouts to attend summer camp.
Youth and adults are always welcome to attend pack and troop events to learn more about the program. Questions at any time can be addressed to Mike Saxton, Chartered Organization Representative, at 419-439-2079.