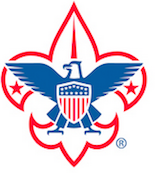 The Boy Scouts meet Monday evenings from 6:30-8:00 p.m. in the gym and Fellowship Room at St. John Lutheran Church. All Boys are welcome!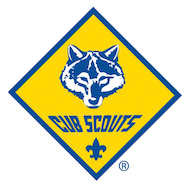 All boys of St. John in grades K-5 are welcome to join the Cub Scout program. Pack 75 participates in all areas of scouting: character development, citizenship, fitness and our relationship with God in the church award programs. Scouting emphasizes that "doing your best" and improving and growing from your efforts is the goal.
January 2022
The Pack will be holding a Cubanapolis this month. Each Cub will make a car out of a cardboard box and decorate it anyway he wants. His family will serve as his pit crew. The Cub will run around the course for six laps with pit stops to change his tires, fuel up and clean his windshield. Pit stops will involve: 1) cleaning the windshield – spray goggles 2 times and wipe with rag, 2) changing tires – remove shoes, turn socks inside out, put shoes on again, 3) a photo op – remove helmet, comb hair 10 times and smile, and 4) re-fuel – fill glass to water line and drink all water thru straw. The laps will be timed and winners determined by race time.
With one of the points of the Scout Law being that a Scout in reverent, a number of Cubs are working on their religious awards which will be presented on Scout Sunday in February.
The Troop has been working on various skills in preparation for the annual Klondike Derby to be held at Camp Lakota on January 15. The Klondike Derby challenges patrols of 6 to 8 Scouts to use Scout skills to solve problems as their sleds race from one location to another. Approximately 70 sleds from the 13-county Black Swamp Area Council will be competing that day.
Caleb Zachrich recently passed his District Board of Review and has become the Troop's 98th Eagle Scout. A Court of Honor for Caleb and Layne Neff, who previously became an Eagle, will be forthcoming.
Youth and adults are always welcome to attend Pack and Troop events to learn more about the program. Questions at any time can be addressed to Mike Saxton, Chartered Organization Representative, at 419.439.2079.