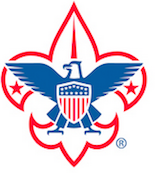 The Boy Scouts meet Tuesday evenings from 6:30-8:00 p.m. in the gym and Fellowship Room at St. John Lutheran Church. All Boys are welcome!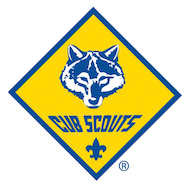 All boys of St. John in grades K-5 are welcome to join the Cub Scout program. Pack 75 participates in all areas of scouting: character development, citizenship, fitness and our relationship with God in the church award programs. Scouting emphasizes that "doing your best" and improving and growing from your efforts is the goal.
January 2020
Cub Scouts will continue to work on engaging achievements, specific to each Den, during January, but also look forward to bowling as the monthly activity. With one of the points of the Scout Law being that a Scout in reverent, a number of boys are finishing requirements for their religious awards, which will be presented on Scout Sunday in February.
Cub Scouts, with adult leadership, completed construction of a mounting platform for the Ohio Horseman's Association that will be used on the Rails to Trails route in Williams County. This service project will allow youth and those less mobile to mount and ride horses along the trail. Dedication of the platform took place in late December with Pack members present. Service to others is an important part of the Scouting program.
Troop members will be participating in a Lock-In this month at the Defiance YMCA. In addition, they will compete in the annual Klondike Derby at Camp Lakota on January 18. The Klondike Derby challenges patrols of 6 to 8 Scouts to use Scout skills to solve problems as their sleds race from one location to another. Approximately 70 sleds from the 13-county Black Swamp Area Council will be competing that day. Snow tubing, snowboarding and skiing at Mad River Mountain as well as its yearly Polar Bear, a 24-hour winter camping experience where Scouts spend an evening in an outside shelter and cook at least 3 meals while there, are also on the agenda.
The Boy Scout Troop has for many years recycled newspapers as a conservation project. Anyone wishing to recycle newspapers can place them in the garage on the east side of the south parking lot. Money made from their sale is used to help pay for Scouts to attend summer camp. Youth and adults are always welcome to attend pack and troop events to learn more about the program. Questions at any time can be addressed to Mike Saxton, Chartered Organization Representative, at 419-439-2079.