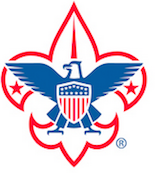 The Boy Scouts meet Monday evenings from 6:30-8:00 p.m. in the gym and Fellowship Room at St. John Lutheran Church. All Boys are welcome!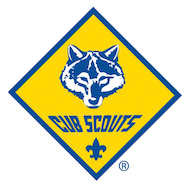 All boys of St. John in grades K-5 are welcome to join the Cub Scout program. Pack 75 participates in all areas of scouting: character development, citizenship, fitness and our relationship with God in the church award programs. Scouting emphasizes that "doing your best" and improving and growing from your efforts is the goal.
April 2021
April will finally bring an opportunity for Cubs to begin in-person meetings. These meetings will be held in an outdoor venue with CDC guidelines in place. The Cub Pack will also be hosting virtually the Chinquapin District (5 counties in Northwest Ohio) Pinewood Derby this month. An Easter Egg Hunt was held outside in late March with Cubs and their families thoroughly enjoying the activity.
The Pack extends a thank you to all who have dropped off pop can tabs in the barrel located in the St. John School cafeteria. The tabs are recycled to support the Ronald McDonald House, which enriches the lives of children by providing comfort, care and support to families. An additional service project involved the Pack's Bear Den in, with the help of adult leadership, constructing a flag retirement box. This box is now located in the south lobby outside the church office. Flags will be disposed in an honorable and dignified ceremony.
The Troop is currently working on cooking skills, planning for the spring camporee and planning some service projects.
Together, the Cub Scout Pack and the Boy Scout Troop participated in the annual Scouting for Food event in March. A total of over 1200 items were added to the St. John Food Pantry as a result of this campaign.
The Boy Scout Troop has for many years recycled newspapers as a conservation project and last month delivered a load of newspapers for recycling. Anyone wishing to recycle newspapers can place them in the garage on the east side of the south parking lot. Money made from their sale is used to help pay for Scouts to attend summer camp.
Youth and adults are always welcome to attend pack and troop events to learn more about the program. Questions at any time can be addressed to Mike Saxton, Chartered Organization Representative, at 419-439-2079.