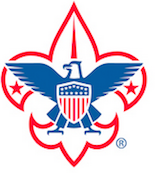 The Boy Scouts meet Tuesday evenings from 6:30-8:00 p.m. in the gym and Fellowship Room at St. John Lutheran Church. All Boys are welcome!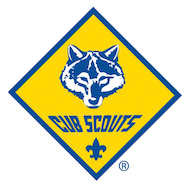 All boys of St. John in grades K-5 are welcome to join the Cub Scout program. Pack 75 participates in all areas of scouting: character development, citizenship, fitness and our relationship with God in the church award programs. Scouting emphasizes that "doing your best" and improving and growing from your efforts is the goal.
November 2020
A Halloween Party in October, with safe guidelines due to COVID, was held at a local residence and provided great fun for the Cubs. A variety of activities were available, including a hay ride, making cider with an apple press as well as bird feeders from pine cones and fire starters. Pumpkin carving/painting and Putt-Putt golf were also enjoyed. An advancement ceremony followed by snacks, donuts and candy concluded the day.
In addition to the Halloween Party, Cubs with a family member participated in a Family Fun Day at Camp Lakota. A Turkey Shoot will be held later this month.
Duty to God is an important obligation that is recited in the Scout Oath. Reverent is the 12th point of the Scout Law. As such, completing the appropriate religious award, a voluntary achievement, for their age group is promoted by the Pack leadership. While the awards are commonly presented during Scout Sunday in February, Marty Frank recently earned and was recognized for his God and Family Award.
Troop members attended the Chinqaupin District "Back to Scouting" Camporee (Defiance, Paulding, Williams, Fulton, Henry Counties) at Camp Lakota in October. Hiking, fire-building skills, knife/axe safety, first aid, poison ivy identification and knots were all included and met a number of advancement requirements. The Scouts also made some excellent meals with everyone helping in cleanup.
Both the Pack and Troop once again this year participated in the annual Boy Scout popcorn sales. Profits from the sales will help support both units in providing excellent programs for the youth. Thanks to all who made a purchase!
The Boy Scout Troop has for many years recycled newspapers as a conservation project. Anyone wishing to recycle newspapers can place them in the garage on the east side of the south parking lot. Money made from their sale is used to help pay for Scouts to attend summer camp.
Youth and adults are always welcome to attend pack and troop events to learn more about the program. Questions at any time can be addressed to Mike Saxton, Chartered Organization Representative, at 419-439-2079.