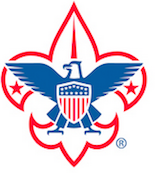 The Boy Scouts meet Tuesday evenings from 6:30-8:00 p.m. in the gym and Fellowship Room at St. John Lutheran Church. All Boys are welcome!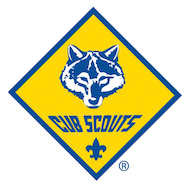 All boys of St. John in grades K-5 are welcome to join the Cub Scout program. Pack 75 participates in all areas of scouting: character development, citizenship, fitness and our relationship with God in the church award programs. Scouting emphasizes that "doing your best" and improving and growing from your efforts is the goal.
Scouting News
June/July 2020
Because of COVID-19, Cub Scouts have not been able to meet as normal. Even so, they are being kept busy with scouting activities by using online resources. This not only keeps the Cubs involved in the program but also allows them to earn belt loops and rank advancement. Postponed from March, the Pack held its Pinewood Derby virtually in May. The winners in each Den (Dens are based on age.) then qualified for the District (Defiance, Paulding, Williams, Fulton, Henry Counties) Pinewood Derby which will be held virtually at St. John in June. An overnight camping event in May had to be cancelled as Camp Lakota was closed due to the coronavirus.
Cubs and their families will be active during the summer with monthly events. A scavenger hunt will be held in June, water games will be the activity in July and a picnic/swimming party at a local residence will be on the agenda for August. Other activities may be planned as well.
No Scouts BSA Troop meetings are being held at this time due to the coronavirus, but individual Scouts are working to complete merit badges. The Troop is planning to attend an alternate council camping experience this summer. Due to COVID-19, the traditional week-long summer camp at Lakota will not be held.
Both Pack and Troop members, along with their families, were encouraged to attend Defiance City's virtual Memorial Day Ceremony. Reagan Polasek, an Eagle Scout from the Troop, delivered the Gettysburg Address during that event.
The Boy Scout Troop has for many years recycled newspapers as a conservation project. Anyone wishing to recycle newspapers can place them in the garage on the east side of the south parking lot. Money made from their sale is used to help pay for Scouts to attend summer camp.
Youth and adults are always welcome to attend pack and troop events to learn more about the program. Questions at any time can be addressed to Mike Saxton, Chartered Organization Representative, at 419.439.2079.