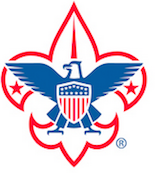 The Boy Scouts meet Monday evenings from 6:30-8:00 p.m. in the gym and Fellowship Room at St. John Lutheran Church. All Boys are welcome!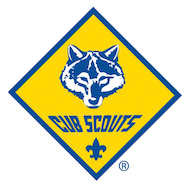 All boys of St. John in grades K-5 are welcome to join the Cub Scout program. Pack 75 participates in all areas of scouting: character development, citizenship, fitness and our relationship with God in the church award programs. Scouting emphasizes that "doing your best" and improving and growing from your efforts is the goal.
June-July 2021
Summer provides a variety of fun and exciting activities for Cubs to enjoy. In June, Cubs will be able to participate in two different events: the Backyard Olympic Games & Picnic as well as the Rain Gutter Regatta. The Backyard Olympic Games will test Cubs in their running and throwing skills while the Rain Gutter Regatta, an annual event, will find them moving sailboats made from a kit down a water-filled rain gutter by blowing on the sails.
Cubs will also be busy in July with two events: Wakheya Weekend when families can have an overnight camping experience and Cub Scout Camp, a week where Cubs spend each day doing a variety of activities, from shooting BB guns and bows/arrows, making crafts, taking nature hikes, climbing the tower, among others. Both of these events will be held at Camp Lakota.
In August, there will be Welcome Back Picnic as the Pack gears up to return to its weekly schedule of meetings with the start of school.
The Troop will be attending a week of summer camp at Lakota in July, as has been done for many years. Scouts will have an opportunity to complete a number of merit badges but also have time for a number of fun activities, including using the water slides, swimming, fishing, canoeing, kayaking and sail boating in Lake Glengary, sharpening their skills in shooting sports with rifles, shot guns and bow/arrows, making crafts, and practicing various scout skills to name a few. Leadership development is also an important aspect of summer camp.
In addition to summer camp, the Troop is also planning some service projects.
Memorial Day weekend provided an opportunity for members of both the Pack and Troop to serve as flag bearers for the St. John Church services. Further, both units participated in the city's Memorial Day observation at Riverside Cemetery.
The Boy Scout Troop has for many years recycled newspapers as a conservation project and last month delivered a load of newspapers for recycling. Anyone wishing to recycle newspapers can place them in the garage on the east side of the south parking lot. Money made from their sale is used to help pay for Scouts to attend summer camp.
Youth and adults are always welcome to attend pack and troop events to learn more about the program. Questions at any time can be addressed to Mike Saxton, Chartered Organization Representative, at 419-439-2079.