Clean & Laser Tag
We will leave church at noon. Bring money for lunch at Mc

cleaning the Pie Pan we will go to Defiance for a game of
tag paid for by the youth board. Be picked up at Putt-Putt Golf and Games at 4:00pm.

Pie Pan
August 19-26
We need volunteers to help run our restaurant at the Defiance County Fair. Sign up sheet for shifts will be posted in July. Times may be negotiable. Please see Angie for any questions.
Pie In the Eye Contest
Buy a piece of pie from the pie pan and vote for who you would like to get a pie in the eye. Winner will get pied on friday at 7:30 pm.

We will leave church at noon. Bring money for lunch at McDonald's.
After packing up the Pie Pan we will head over to An
gie's house
to swim, play games and have
supper. Bring a suit and towel if you want to swim. Be picke
d
up
at 2104 Evergreen Dr. by 8:00 pm.
Cross Training/Confirmation
Parents & student meeting
Word Wall & Guest speaker
Come make your mark on our word wall. Think of a word to add to our praise wall. Get Angie's approval ahead of time so we don't have doubles. Guest speaker about being a missionary.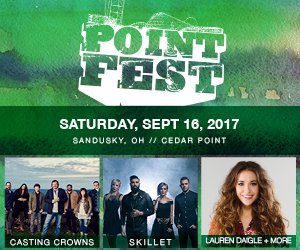 Pointfest & Cas

t A

way Bay Retreat

Sat-Sun, Sept. 16-17th

Cost: Free- if youth work 16 hours at the Pie Pan plus cost of their meals

$120 if they pay out of pocket plus cost of their meals
Word Warriors

– Bible study on Sundays at 9:30 pm.
Dig into God's word and see how it re
lates to you.
Starting July 9th- What does it mean to be missionaries?