Grow in knowledge, faith and love of our Savior through fellowship, Bible study , Service
and Fun. Our program is geared for kids in the sixth through twelfth grades.
Hangout with your friends, Bible lesson, and games.
Please see our summer calendar for dates and special events.
_______________________
_______________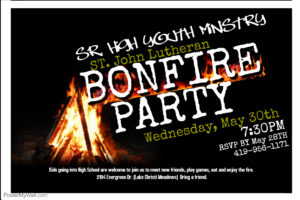 New Freshman can join our High School group at Angie's for a bonfire and games.
Food, Fun and Friends! Sign u
p on the youth bulletin
board by the gym, text or email Angie if you can make it. morris-sjl@defnet.com
Welcome new 6th graders to our youth program. This night is for all kids 6-12th grade. Groups will try to find out who,
how and where. Pizza and Fun!
A brief overview of what our youth program is all about.
Sign-up to help feed the homeless or hungry people of our community.
Meet at the Path Center at 4:45-6:15 p to help.
Limited space so please sign up.
Set-up is Monday-Thursday , June 11-14th
Sale is Friday & Saturday, 15-16th
Youth and parents are encouraged to come help sort and organize
all the donated items for our annual garage sale. Lunch provided for signed up workers. Donations will be accepted Mon-Wed till noon that week as well.
Spread the Gospel with us at the Northtowne Mall in July then walk over to Eric's Ice Cream for a sweet treat.
More info to come.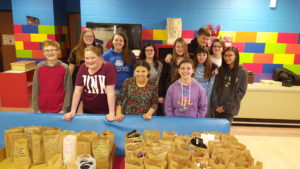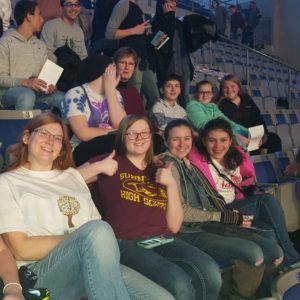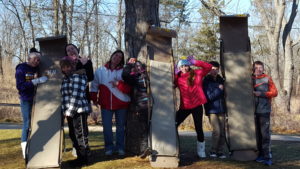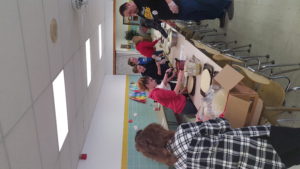 _____________________________________________________
We will not be holding Sunday School during the summer. We will resume in September.
Cross Training will resume in September for grades 6-8 who wish to learn more about our faith and confirm their baptism.
Word Warriors- Bible study Sunday mornings for youth grades 6-12 in the youth room. 9:30-10:30 am. The youth room is located in the basement next to the Tiger's Den. Use the first set of stairs next to the church offices.
Youth Nite- We meet on most Sunday nights from 6:30-8:30 pm. Grow in community with each other through games, discussions, music and Bible studies. In the youth room.
A calendar of events, sign-up sheets and permission forms can all be found on our bulletin board next to the gym entrance.