Grow in knowledge, faith and love of our Savior, Jesus, through fellowship, Bible stu
dy, service and fun. Our program is geared for youth in the sixth through twelfth grade.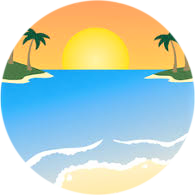 IMPACT RETREAT
Thank you to all who made this event a great success!
Donators
Endowment Fund
Thrivent Action Teams
Shoney's
Jacob's Meats
KFC
Arp's Dairy
Padrone's Pizza
Toledo Mud Hens
Cold Stone Creamery
Defiance Recreation
Cold Stone Creamery
Captain D's
Northtowne Movies
Family Video
Cabin Fever
Jody & Steve Wahl
Pam Morisy
Katie & Ryan Leal
Nancy Rensi
Volunteers
The Fellowship Board Fred & Rita Bergman
Sandy & George Gyurnek Karen & Thom Kent
Lorna Smith Carolyn & Ken Hoyle
Barb Dales Ryan Soukup & Angie Miller
Marianne & Mike Shawley Ann Miller
Nancy & Mike Kemper Holly Becker
Susan & Greg Becker Jessica Osborn
Cindy & Ron Cereghin Amy Ducat
Steve Zachrich, Jr. Jody Becher
Susan Freidricksen Tim Morris
Shelby Martinez Dystany Morris
Lori Froelich Victoria Rohlf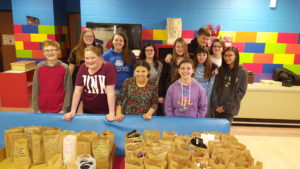 Hangout with your friends, Bible lesson, and games.
Please see our calendar for dates and special events.
High School & Young ADults
_____________________________________________________
We will not be holding Sunday School during the summer. We will resume in September.
Cross Training will resume in September for grades 6-8 who wish to learn more about our faith and confirm their baptism.
Word Warriors- Bible study Sunday mornings for youth grades 6-12 in the youth room. 9:30-10:30 am. The youth room is located in the basement next to the Tiger's Den. Use the first set of stairs next to the church offices.
Youth Nite- We meet on most Sunday nights from 6:30-8:30 pm. Grow in community with each other through games, discussions, music and Bible studies. In the youth room.
A calendar of events, sign-up sheets and permission forms can all be found on our bulletin board next to the gym entrance.