Thank you, Angie Morris, Youth Director!
Angie Morris is retiring as the Youth Director at St. John for six years. We thank her and Tim for making a place for our youth to grow in their faith and fellowship while having fun! Angie's last day will be Sunday, June 14th. Please take a few moments and send Angie your well wishes.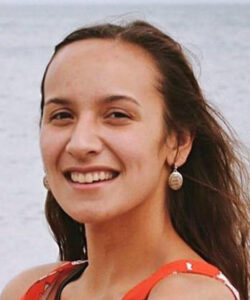 Cassidy will be heading up our youth program as the Youth Director Intern. The kids will be able to meet her on June 21st in the youth room from 9:50-10:40 am. A cake meet and greet is being held immediately before and after in the cafeteria. She will be installed during the 11:00 am service. We are excited to work and grow beside her.
Grow in knowledge, faith and love of our Savior, Jesus, through fellowship,
Bible stu
dy, service and fun. Our program is geared for youth in the
sixth through twelfth grade.
———————————————————————————————————————————————————-
Throw your best joke at Angie. If she laughs, you'll get to throw a water balloon at her.
We'll be practicing social distancing. Please wear a mask and bring your own chair. If you don't have one of them,
one will be provided. We will not be using shared equipment or
playground equipment at this time.
Pizza, Popsicle and tons of fun!
Leave the church parking lot at 7:15 pm
You can give Angie the money to reserve your spot by June 14th
so we can park next to each other. See the youth bulletin board for pricing.
—————————————————————————————————————————
Sunday mornings 9:30-10:30 am
Starting May 26th we will be starting a Bible study based on the movie, "Run the Race". Please join us!
———————————————————————————————————————————————————
Cross Training will resume in September for grades 6-8
who wish to learn more about our faith and confirm their baptism.
Word Warriors

– Bible study Sunday mornings for youth grades 6-12 in the
youth room. 9:30-10:30 am. The youth room is located in the basement
next to the Tiger's Den. Use the first set of stairs next to the church offices.

Youth Nite

– We meet on most Sunday nights from 6:30-8:30 pm. Grow in community with each other through games, discussions, music and Bible studies. In the youth room.
A calendar of events

, sign-up sheets and permission forms can all be found on our bulletin board next to the gym entrance.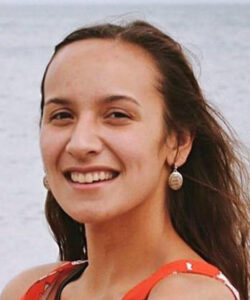 My name is Cassidy Holeso and I have been studying to be a Director of Christian Education (DCE) at Concordia University Chicago. I am originally from Jackson, Michigan, and I love animals, playing games, doing activities outdoors (camping, kayaking, hiking), and I can play the ukulele a bit! While I was at Concordia University Chicago, I enjoyed playing intramural volleyball with friends, going to our favorite hotdog places, cheering on our sports teams, and participating in various clubs/activities like Dance Marathon and an after-school program with a nearby church. Becoming a DCE was not something I initially planned on doing when I got to college, but God always has a different plan than we do. I was studying to be an elementary education teacher, however, I realized that I would have to teach ALL of the subjects including math and science which were never my strongest areas in school. Thankfully, God had a different plan and guided me towards the Director of Christian Education program where I discovered lifelong friends and exactly what I was meant to do. I never realized it initially, but God had been working this plan into my life ever since I was a child. My mom has worked at my home church for about 19 years now, and she took on the role of the youth leader along with her fulltime job because she had a passion for youth. I am so thankful that I grew up learning about the importance of youth in the church and how they can help bring new ideas and life into the congregation. God has been pushing me in the DCE direction for a long time, I just hadn't noticed it! Overall, I cannot wait to serve and learn alongside the community at St. John's. What excites me about this internship opportunity is that I will be able to meet new people, gain wisdom through fellow peers, and most importantly, share my love for Christ with everyone. Lastly, I'll leave you with my favorite verse from Mark 16:15 that reminds me of the call that Christ gives to all of us: "He said to them, "Go into all the world and preach the gospel to all creation." I can't wait for this new journey and to grow in my faith and leadership along with developing a relationship with each and every one of you.
Cassidy will be installed as our DCE Intern on Sunday, June 21, 2020 at St. John. A meet and greet will be held on Sunday, June 21 from 9:30 to 9:50 a.m. (after the 8:30 a.m. service and before Bible Study time).
MEET AND GREET Miss Cassidy Holeso.
We are planning for her arrival and ministry at SJL!! Cassidy just completed her Sr. Year at Concordia University, Chicago, and graduated on Saturday, May 9. Miss Holeso will join us on Monday, June 15. We are planning on installing her on Sunday, June 21, at 11:00 a.m., and will introduce her to you at all of our worship services. We will be having a welcome reception with cake and refreshments and a present/gift card shower that Sunday, June 21 at 9:30 a.m. and from 10:45- 11:00 a.m. in the cafeteria. Everyone will then be able to meet her and her family, and bring your gift at that time or at any of that weekend's worship services. Watch for future information and keep her and SJL in your prayers during this exciting time for all of us.