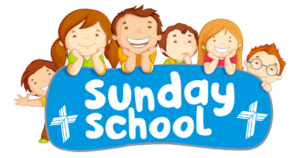 We want you in Sunday School!
Sunday school for children ages 3 (and potty trained) will meet in the nursery room for Sunday School. Bible story and activities are planned each Sunday. Sunday school will be from 9:30-10:30 a.m. Text or call Megan Fritz for any questions at 419.438.4905.
Sunday school is not available during the summer, but is available at the start of the new school year!