655 Wayne Ave.,
Defiance, Ohio 43512
419.782.5766 sjl@defnet.com
Worship Services: Saturday, 5:30 p.m., Sunday 8:00, 9:30 and 11:00 a.m.
Our prayer is that you will be blessed and strengthened by the power of Jesus, and that you will live a life of abundance in fellowship, joy and liberty. St. John Lutheran Church is here for you. It is not just a church; it is a fellowship of believers coming together to declare the glory of the Lord, and to celebrate Jesus as King. We study the Word, practice what we learn, and in the process grow together. May God richly bless you! May the Lord bless you and keep you! We hope to see you soon!
Peace of the Lord be with you. My name is Pastor Kurt Mews and I am the senior pastor at St. John Lutheran Church, LCMS in Defiance, Ohio. I invite you to join us in worship and Bible Study. Thank you for visiting our webpage and hope to meet you and encourage you to continue to grow in your faith of our Lord and Savior, Jesus Christ.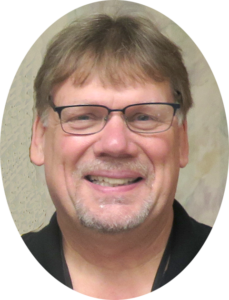 OUR CHURCH SERVICES ARE LIVE!
We are open and welcome you to join us at St. John in our sanctuary for worship at 5:30 p.m. on Saturday and 8:00, 9:30 and 11:00 a.m. on Sunday. Worshippers are required to wear a mask, sit in every other pew and six feet apart. Worshippers are ushered from the back to the front. The Saturday night and the 11:00 a.m. Sunday service is live streamed as well.
St. John Lutheran School Annual Fund
"An Evening at the Kentucky Derby"
Saturday, May 1, 2021 – 5:00 to 10:00 p.m.
Eagles, 711 W 2nd St., Defiance, OH 43512
CALL THE SCHOOL AT 419-782-1751
TO GET YOUR TICKET TODAY!
$25.00 A TICKET…
INVITE A FRIEND!
GET YOUR TICKET BY

WEDNESDAY, APRIL 21
Menu: Garlic Butter Chicken, Sirloin Tips, Loaded Mashed Potatoes, Green Bean Almondine, Salad, Dinner Rolls and Cupcake for dessert.
Can't come, however you can still participate in the live auction. For $10.00 you receive access to the live auction.
For $15.00 you can have the dinner to go. Pick-up at the Eagles between 5:00 to 7:00 p.m. Preorder your meal today!
SUPPORT ST. JOHN LUTHERAN SCHOOL! We need you!!
Missed a Sermon? Sermons are archived on YouTube and can found on this link.
Thank you for your continued support of St. John Ministries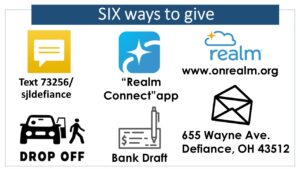 Thank you for your continued support of the ministries at
St. John Lutheran Church, Defiance, Ohio.