Our prayer is that you will be blessed and strengthened by the power of Jesus, and that you will live a life of abundance in fellowship, joy and liberty. St. John Lutheran Church is here for you. It is not just a church; it is a fellowship of believers coming together to declare the glory of the Lord, and to celebrate Jesus as King. We study the Word, practice what we learn, and in the process grow together. May God richly bless you! May the Lord bless you and keep you! We hope to see you soon!
Saturday, 5:30 p.m. Traditional Service
Sunday 8:00 & 9:30 Traditional Service
Sunday 11:00 a.m. Contemporary Service
Communion offered on 1st, 3rd & 5th Sundays
Wednesday services during Advent & Lent
Peace of the Lord be with you. My name is Pastor Kurt Mews and I am the senior pastor at St. John Lutheran Church, LCMS in Defiance, Ohio. I invite you to join us in worship and Bible Study. Thank you for visiting our webpage. I hope to meet you and encourage you to continue to grow in your faith of our Lord and Savior, Jesus Christ.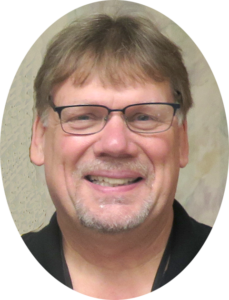 OUR CHURCH SERVICES ARE LIVE!
We welcome you to join us at St. John in our sanctuary for worship. The Saturday night and the 11:00 a.m. Sunday services are live streamed.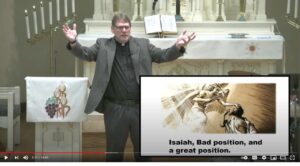 Missed a Sermon? Sermons are archived on YouTube and can found on this link.
Thank you for your continued support of St. John Ministries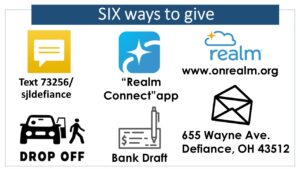 Thank you for your continued support of the ministries at
St. John Lutheran Church, Defiance, Ohio.
419.782.5766 church.secretary@stjohntigers.com
or church.secretary2@stjohntigers.com
Worship Services: Saturday, 5:30 p.m., Sunday 8:00, 9:30 and 11:00 a.m.