419.782.5766 sjl@defnet.com
Worship Services: Saturday, 5:30 p.m., Sunday 8:00, 9:30 and 11:00 a.m.
Our prayer is that you will be blessed and strengthened by the power of Jesus, and that you will live a life of abundance in fellowship, joy and liberty. St. John Lutheran Church is here for you. It is not just a church; it is a fellowship of believers coming together to declare the glory of the Lord, and to celebrate Jesus as King. We study the Word, practice what we learn, and in the process grow together. May God richly bless you! May the Lord bless you and keep you! We hope to see you soon!
Peace of the Lord be with you. My name is Pastor Kurt Mews and I am the senior pastor at St. John Lutheran Church, LCMS in Defiance, Ohio. I invite you to join us in worship and Bible Study. Thank you for visiting our webpage and hope to meet you and encourage you to continue to grow in your faith of our Lord and Savior, Jesus Christ.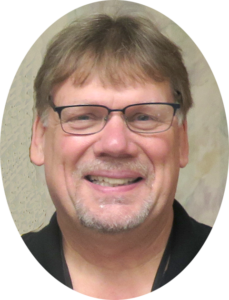 OUR CHURCH SERVICES ARE LIVE!
We are open and welcome you to join us at St. John in our sanctuary for worship at 5:30 p.m. on Saturday and 8:00, 9:30 and 11:00 a.m. on Sunday. Worshippers are required to wear a mask, sit in every other pew and six feet apart. Worshippers are ushered from the back to the front. The Saturday night and the 11:00 a.m. Sunday service is live streamed as well.
NEW SMALL GROUP MINISTRY
for Lent 2021; "Being Challenge," by Pastor Zehnder, the same pastor as "Red Letter Challenge." Sign up begins this weekend, January 23 & 24. Small groups will gather between February 14 and March 27.
Ash Wednesday is February 17 and the start the season of Lent. St. John's Lenten services will be focusing on the Parables of Jesus. More information can be found on the
Lenten Services page.
DEBORAH S. MAXEY SCHOLARSHIP
The Maxey family has created a memorial scholarship to support a high school senior preferably entering the field of education. The applicant must be accepted into college this fall. To be eligible for the scholarship, the applicant must have attended

St. John Lutheran School at least 4 years

from kindergarten through eighth grade. Please stop by the church or school office to pick up an application for the scholarship. The application is also available for download on the church website or your high school website. The application deadline for the scholarship is April 6, 2021.
SIMPLY GIVE Meijer of Defiance is featuring St. John Lutheran Food Pantry starting Sunday, February 14. Please pick-up a $10.00 scan card in the church office and take it to the Defiance Meijer store to be scanned and add $10.00 to your receipt to be given to St. John Food Pantry as Meijer gift cards at the end of the campaign. Double Days are on March 13 and April 3.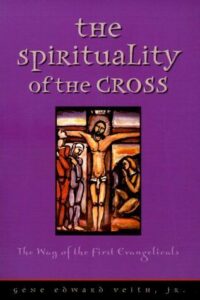 Pastor Mews started this Bible Study in November 2020. This class meets weekly on Tuesday at 2:00 p.m. in the Fellowship Room at St. John Lutheran, Defiance and his Tuesday Zoom class at 3:15 p.m.
Missed a Sermon? Sermons are archived on YouTube and can found on this link.
Thank you for your continued support of St. John Ministries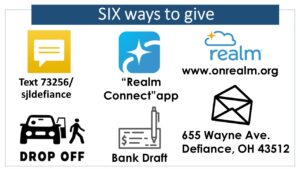 Thank you for your continued support of the ministries at
St. John Lutheran Church, Defiance, Ohio.