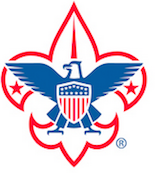 The Boy Scouts meet Monday evenings from 6:30-8:00 p.m. in the gym and Fellowship Room at St. John Lutheran Church. All Boys are welcome!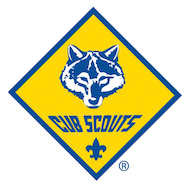 All boys of St. John in grades 1-5 are welcome to join the Cub Scout program. Pack 75 participates in all areas of scouting: character development, citizenship, fitness and our relationship with God in the church award programs. Scouting emphasizes that "doing your best" and improving and growing from your efforts is the goal.
Scouting News
October 2019
After camping overnight at Camp Lakota in September, the Pack looks forward to a number of activities in October. In addition to engaging Den Meetings, Cub Scouts will be participating in Family Fun Day at Camp Lakota where archery, BB guns, a model rocket launch, row and paddle boats, arts and crafts, carnival games, fishing, hiking and the climbing tower will all be available. A Halloween Party at a local residence as well as riding in a Cub-made float in the Defiance Halloween Parade are also both on the agenda. The Troop attended the Fall Invitational Camporee on South Bass Island in September. This year's camporee was the 27th annual and had 1100 Scouts and adult leaders from several states and Canada in attendance. The camporee site afforded not only camping but several historical attractions, including Perry's Victory and International Peace Memorial. Held each year to coincide with the island's Historical Weekend marking the anniversary of Perry's 1813 naval victory, the Boy Scouts camped on the lawn of the Monument. Troop members are currently assisting Reagan Polasek with his Eagle Scout project. Reagan, who has been active in both the Cub Scout and Boy Scout programs at St. John, is replacing the flag pole and redoing the landscaping around it at the Jewell Fire Department. Both the Pack and Troop are once again this year participating in the annual Boy Scout popcorn sales. Sales will continue through the first week of October. Profits from the sales help support both units in providing excellent programs for the youth. Thanks to all have already made a purchase! The Boy Scout Troop has for many years recycled newspapers as a conservation project. Anyone wishing to recycle newspapers can place them in the garage on the east side of the south parking lot. Money made from their sale is used to help pay for Scouts to attend summer camp. Youth and adults are always welcome to attend pack and troop events to learn more about the program. Questions at any time can be addressed to Mike Saxton, Chartered Organization Representative, at 419-439-2079.