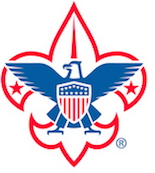 The Boy Scouts meet Monday evenings from 6:30-8:00 p.m. in the gym and Fellowship Room at St. John Lutheran Church. All Boys are welcome!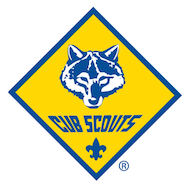 All boys of St. John in grades 1-5 are welcome to join the Cub Scout program. Pack 75 participates in all areas of scouting: character development, citizenship, fitness and our relationship with God in the church award programs. Scouting emphasizes that "doing your best" and improving and growing from your efforts is the goal.
Scouting News
March 2018
Scouts from Cub Pack 75 (ages 5-11) and Boy Scout Troop 75 (ages 12-18) continue to look forward to new opportunities and challenges each month.
March is always an exciting month for the Pack in that this is when the annual Pinewood Derby is held. Given a block of wood to shape and paint/decorate as they desire, along with wheels and axles, Cubs are very creative in what they build. The cars are then raced down a track with winners in each division qualifying for a district event (5 counties in Northwest Ohio). More importantly, the event is fun for Cubs and parents/guardians alike!
The Boy Scout Troop is currently looking forward to its annual Polar Bear, a 24-hour camping experience where Scouts spend an evening in an outside shelter and cook at least 3 meals while there. The Troop is also planning activities for the next six months, which includes preparing for a week-long summer camp experience at Camp Lakota. In addition, troop members are exploring the possibility of a backpacking trek to Philmont, located in the Sangre de Cristo Mountains of New Mexico, in 2020. Philmont is one of the premier high adventure bases operated by the Boy Scouts of America.
Service to others is a very important part of Scouting. Thus, both the Pack and Troop will be participating in the annual Scouting for Food campaign, a national program of the Boy Scouts of America. On March 3, Scouts will be passing out yellow bags in a number of Defiance eastside neighborhoods. Other Defiance Packs and Troops will be doing the same in other areas so that the entire city will be solicited for non-perishable food items. Scouts will then return to the neighborhoods on March 10 to pick up the items and transport them back to local food pantries. All items collected by Pack 75 and Troop 75 will be brought to the St. John Food Pantry.
Another upcoming service project for the Pack and Troop is the annual Soup and Sandwich Supper, one of the meals served by various church groups on Wednesdays during Lent, on March 24. Plan to attend and enjoy the wide variety of soups that will be available for a free will donation.
The Boy Scout Troop has for many years recycled newspapers as a conservation project. Anyone wishing to recycle newspapers can place them in the garage on the east side of the south parking lot. Money made from their sale is used to help pay for Scouts to attend summer camp.
Youth and adults are always welcome to attend pack and troop events to learn more about the program. Questions at any time can be addressed to Mike Saxton, Chartered Organization Representative, at 419-439-2079.