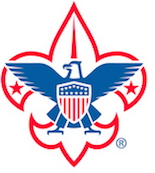 The Boy Scouts meet Monday evenings from 6:30-8:00 p.m. in the gym and Fellowship Room at St. John Lutheran Church. All Boys are welcome!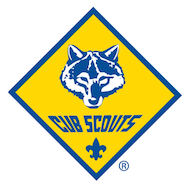 All boys of St. John in grades 1-5 are welcome to join the Cub Scout program. Pack 75 participates in all areas of scouting: character development, citizenship, fitness and our relationship with God in the church award programs. Scouting emphasizes that "doing your best" and improving and growing from your efforts is the goal.
Scouting News November 2018
Scouts from Cub Pack 75 (ages 5-11) and Boy Scout Troop 75 (ages 12-18) continue to look forward to new opportunities and challenges each month.
Cub Scouts and their families attended the Family Fun Day at Camp Lakota in October. Opportunities for climbing the tower, archery, fishing, hayrides, model rocket launching, hiking, arts & crafts, row & paddle boating, carnival games and a costume contest were all available.
Cub Scouts and their families also recently took part in a Fall Festival event that was held at a local residence. Activities included hayrides, putt-putt, potato sack races, apple cider pressing, pumpkin carving, corn shucking and a zip line, among others. Chili, hot dogs, festive desserts and beverages were also provided.
November finds the Cubs looking forward to a "Turkey Shoot" where they will be shooting nerf guns at paper turkeys. Working on fun and engaging advancement requirements is also on the agenda for the month.
The Boy Scout Troop attended the Chinquapin District Camporee in October that had a Medieval Theme and tested scout skills. In addition, members have been working on both the Archery and Horsemanship merit badges. A work day with overnight camping to prepare a site for the Polar Bear, a cold-weather camping experience, is being planned. The Boy Scout Troop has for many years recycled newspapers as a conservation project. Anyone wishing to recycle newspapers can place them in the garage on the east side of the south parking lot. Money made from their sale is used to help pay for Scouts to attend summer camp. Youth and adults are always welcome to attend pack and troop events to learn more about the program. Questions at any time can be addressed to Mike Saxton, Chartered Organization Representative, at 419-439-2079.