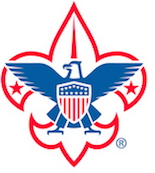 The Boy Scouts meet Monday evenings from 6:30-8:00 p.m. in the gym and Fellowship Room at St. John Lutheran Church. All Boys are welcome!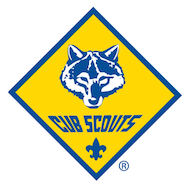 All boys of St. John in grades 1-5 are welcome to join the Cub Scout program. Pack 75 participates in all areas of scouting: character development, citizenship, fitness and our relationship with God in the church award programs. Scouting emphasizes that "doing your best" and improving and growing from your efforts is the goal.
Scouting News December 2018
Scouts from Cub Pack 75 (ages 5-11) and Boy Scout Troop 75 (ages 12-18) continue to look forward to new opportunities and challenges each month.
Cub Scouts recently participated in a "Turkey Shoot" where they shot nerf guns at paper turkeys. The Cub who shot the highest score from each Den (Dens are based on age groups.) received a 12-13 pound frozen turkey for his family to enjoy at Thanksgiving. Cubs have also been busy learning and reviewing the Scout Oath and Law. In addition, the Tiger Den has built birdhouses while other Dens have visited the Defiance City Police Department. A Christmas Celebration is on the agenda for December. Because a Scout is reverent, Cubs are also working on their Duty to God achievement. Opportunities also exist for them to go further and earn the religious award for their faith. Members of the Boy Scout Troop are currently working on the Horsemanship Merit Badge. Further, with the Klondike Derby scheduled for January at Camp Berry, Scouts are honing their skills as they prepare for that outdoor event. Planning for snow tubing at Mad River Mountain is also on the agenda. The Boy Scout Troop has for many years recycled newspapers as a conservation project. Anyone wishing to recycle newspapers can place them in the garage on the east side of the south parking lot. Money made from their sale is used to help pay for Scouts to attend summer camp. Youth and adults are always welcome to attend pack and troop events to learn more about the program. Questions at any time can be addressed to Mike Saxton, Chartered Organization Representative, at 419-439-2079.