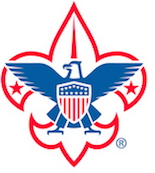 The Boy Scouts meet Monday evenings from 6:30-8:00 p.m. in the gym and Fellowship Room at St. John Lutheran Church. All Boys are welcome!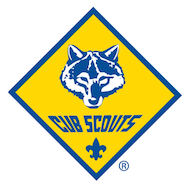 All boys of St. John in grades 1-5 are welcome to join the Cub Scout program. Pack 75 participates in all areas of scouting: character development, citizenship, fitness and our relationship with God in the church award programs. Scouting emphasizes that "doing your best" and improving and growing from your efforts is the goal.
Scouting News
May 2018
Scouts from Cub Pack 75 (ages 5-11) and Boy Scout Troop 75 (ages 12-18) continue to look forward to new opportunities and challenges each month.
Younger Cub Scouts recently visited the Auglaize Fire Department where they had an opportunity to not only view fire equipment but also to wear it. And they even were able, with help, to use the fire hose! A definite learning and fun experience!!
Older Cub Scouts, on the other hand, have been busy planning the menu for an overnight camping adventure at Camp Lakota this month. While at Lakota, all Cub Scouts, along with their parents/guardians, will enjoy a special campfire program that will focus on rank advancement, outdoor cooking and a visit to the Shook Nature Center.
Boy Scouts had a fantastic experience recently when they traveled to Toledo for an introduction to scuba class. After learning the fundamentals, all spent time completely submerged in 10 feet of water! There was even a stop at a Japanese Steakhouse where they enjoyed a delicious meal. Further, the Troop is planning for a week-long summer camp experience at Camp Lakota.
An Eagle Court of Honor will be held this month as Jacob Geckle becomes the 85th Eagle Scout of Troop 75. In addition, a number of other rank advancements and merit badges will be awarded to other members of the Troop.
The Boy Scout Troop has for many years recycled newspapers as a conservation project. Anyone wishing to recycle newspapers can place them in the garage on the east side of the south parking lot. Money made from their sale is used to help pay for Scouts to attend summer camp.
Youth and adults are always welcome to attend pack and troop events to learn more about the program. Questions at any time can be addressed to Mike Saxton, Chartered Organization Representative, at 419-439-2079.