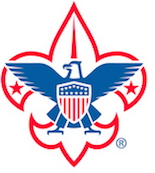 The Boy Scouts meet Monday evenings from 6:30-8:00 p.m. in the gym and Fellowship Room at St. John Lutheran Church. All Boys are welcome!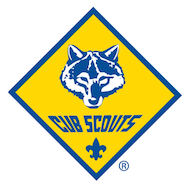 All boys of St. John in grades 1-5 are welcome to join the Cub Scout program. Pack 75 participates in all areas of scouting: character development, citizenship, fitness and our relationship with God in the church award programs. Scouting emphasizes that "doing your best" and improving and growing from your efforts is the goal.
Scouting News
June/July 2019
The Pack will remain very active during the summer months with a variety of events. In June, Cubs and their families will travel to Fort Wayne for an Air Show at the Fort Wayne Air National Guard Base. In addition, Pack members will enjoy an afternoon at Putt-Putt Golf and Games in Defiance. With hot weather in July, the Rain Gutter Regatta and Water Games will be fun-filled activities at Bronson Park. And August brings a swim party and barbecue at a local residence as well as overnight camping at Pokagon and a visit to the Wildwinds Buffalo Reserve in Indiana. Cubs also have the opportunity to participate in a number of outdoor events that are part of the Black Swamp Area Council agenda.
The Troop will have a busy summer as well with overnight camping and canoeing the AuGlaize River in June. Further, the Troop will be attending a week-long Black Swamp Area Council Summer Camp session at Camp Lakota in July. Working on various merit badges, swimming, canoeing, kayaking and having fun at the water slides on Lake Glengary, climbing the tower, exploring God's creation at the nature center, enjoying evening campfires as well as participating in numerous other fun activities will provide unforgettable encounters. Members of the Troop will join the Cub Scouts in August for the swim party and barbeque and will be attending the Put-in-Bay Camporee in September.
The Troop is also planning a trip to visit the 24th World Scout Jamboree at the Summit Bechtel Reserve in West Virginia. This is a once-in-a generation event as the 2019 World Scout Jamboree will be the first held in North America in 36 years (1983, Alberta, Canada) and the first held in the United States in 52 years (1967, Idaho). Some 50,000 Scouts and Scouters from 167 different countries are expected at the event, to be held July 22 to Aug. 2, 2019. They'll meet people from around the world while enjoying SBR's world-class adventure offerings.
Service to others is a very important part of Scouting.
Thus, Pack and Troop members recently mulched the St. John School playground. In addition, both units will be involved in collecting food for the St. John Food Pantry at the Crescent-News sponsored Hawaiian Luau Ladies Night Out in June.
The Boy Scout Troop has for many years recycled newspapers as a conservation project. Anyone wishing to recycle newspapers can place them in the garage on the east side of the south parking lot. Money made from their sale is used to help pay for Scouts to attend summer camp.
Youth and adults are always welcome to attend pack and troop events to learn more about the program. Questions at any time can be addressed to Mike Saxton, Chartered Organization Representative, at 419-439-2079.